Website Wizardry: How Webflow gives you digital autonomy
Tips
September 9, 2022
Webflow is a forward-thinking website builder that gives you the most usable control over your digital space.
We've all been there: you have a website built on what is supposed to be a robust platform with copious amounts of control. Yet there we are, staring at a dashboard where we can add a blog and invite another person to edit.
Hosting information? Where?
Security and plugin updates? How? (And what is going to break?)
‍Enter Webflow.
Webflow is a forward-thinking website builder that gives you the most usable control over your digital space. From SEO enhancements to memberships and e-commerce, Webflow has levelled up the website ownership experience.
Gone are the days of trying to find a password for a hosting site you used once when you launched your site, or concerns about version updates and security patches. Webflow empowers businesses to own digital properties without being tied down to one agency or freelancer.
‍
Content Wizardry
So can your team become content wizards? Yes.
The beauty of Webflow is that your team is not limited to a single editor on a page—they can make edits throughout the site and publish them together. You get the right eyes on the right content so that work can be streamlined and done quickly. The best part is that you can assign access levels to avoid rogue design changes or content publishes that aren't ready to go live.
In Webflow, you have control over your existing content with CMS items and visual editor updates so that your team can easily make changes to your copy without worrying about how things will look when your site is published. You can even create gated pages for members who pay for your subscription—imagine the endless possibilities this could create–like really cool specific wizard videos, or something even cooler like an accounting course!
From a more granular view, you get more control over your SEO (aka Search Engine Optimization). More often than not, tools like WordPress or Squarespace stick you with templated meta titles and descriptions, or you have to make costly changes with developers.
With Webflow, you can quickly build out and modify your meta titles and descriptions from the editor so you can watch trends in the keyword space and plan accordingly to drive traffic to your site. Tailoring these items is especially useful for larger websites, where the competition is high, and the value of your content is of the utmost importance.
‍
Technical Wizardry
Now when we say technical, it isn't a bunch of mumbo-jumbo that you don't understand—Webflow knows that you want complete control and reliability without the IT background.
Previously, there was a constant fear with other website builders: will this plugin update break my whole site? The days of rework and costly IT hours are over; Webflow builds all the functionality you see in their platform. You can rest easy knowing that you will never have to make another risky update—all security and enhancements go through them.
Now, you still have access to some incredible applications outside of Webflow that enhance your experience; with things like Shopify for large e-commerce or Amplecloud that connects you to Eventbrite, the possibilities are endless.
You are getting the best control over your website data from an internal standpoint. Your billing information, hosting, analytics and even form submissions are yours to keep and are managed in one spot.
Additionally, a new feature in Webflow enables you to create accessible guest seats for agencies or freelancers so they can support you with design and editing, but they can't access private details.
‍
Brand Wizardry
From a brand perspective, Webflow is the best option: you get the creative freedom to design your website around your company and not within the confines of a template, so all your customer-facing platforms are consistent and engaging. Plus, with the flexibility and ease you get while building interactions, you can immerse them in the website experience and captivate them with your content. Your brand and identity are the heart of your business, so your website should reflect that.
It's easy to jump on the train of website builders you've heard of or have experience with—we understand: familiarity is comfortable. However, with Webflow, digital autonomy is the key difference; take control of your content,  brand, and data all in one place and then maybe you too can become a website wizard.
Author(s)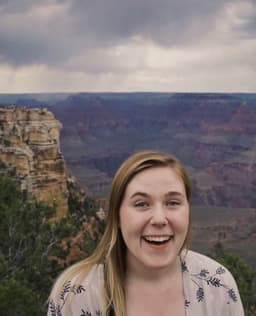 Corinna Thompson