Lift Interactive Joins Forces with The Jim Pattison Broadcast Group
Announcements
October 29, 2019
Lift Interactive Joins Forces with The Jim Pattison Broadcast Group.
The Jim Pattison Broadcast Group Limited Partnership (Pattison) and Lift Interactive Inc. (Lift) today jointly announced Pattison's partial acquisition of Lift Interactive Inc., a leading digital agency located in Edmonton, Alberta.
The current local management team will continue to lead Lift, and all of the existing team members will remain in their current location.
Micah Slavens, one of the Founders of Lift (along with his wife and partner, Kristi Slavens), announced the transaction today stating, "We've had the privilege of growing Lift into a world-class, innovative digital agency over the past 18 years, along with our valued team members. We take great pride in what we've become and look forward to the exciting opportunities for growth and success with the Jim Pattison Broadcast Group."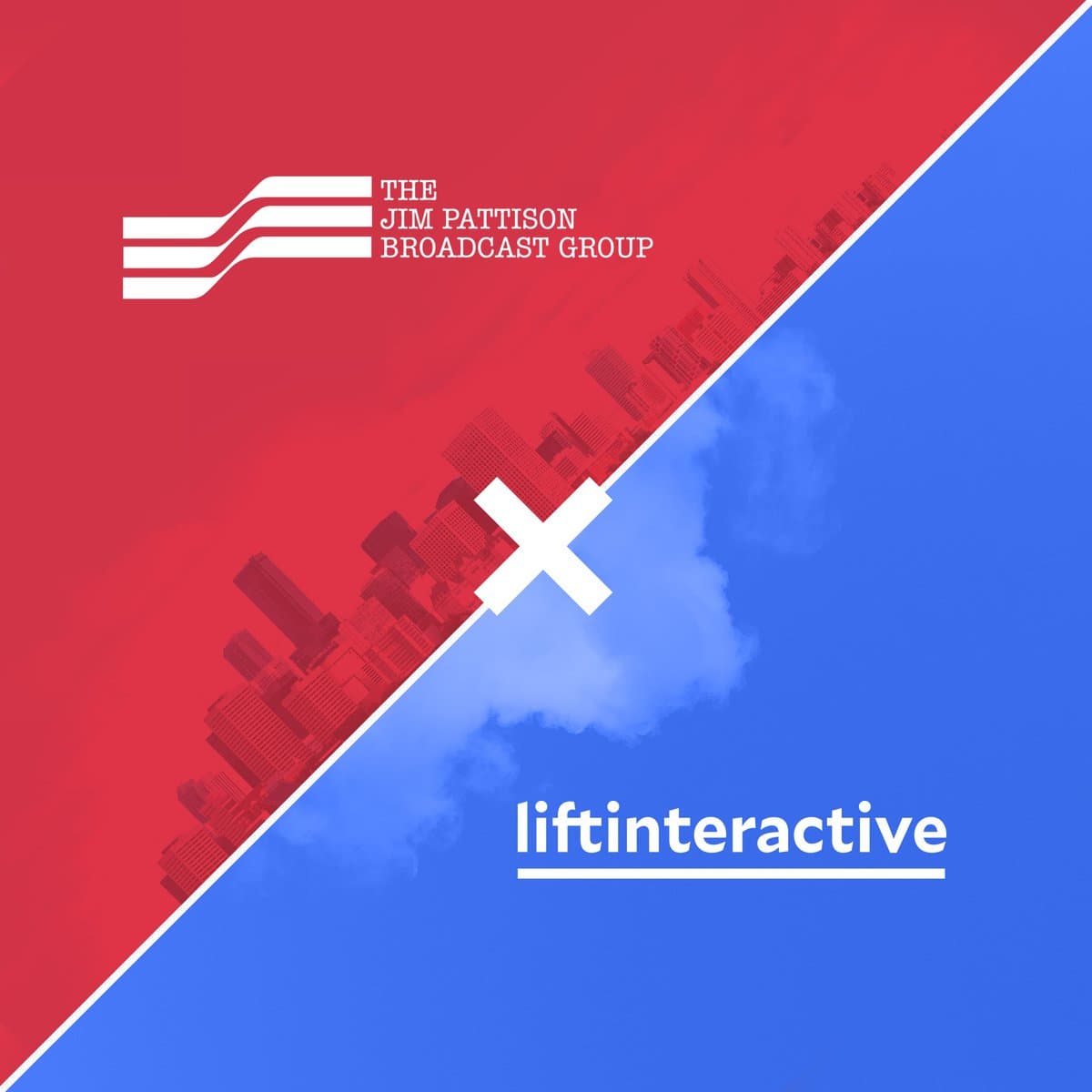 Lift and Pattison Group share many of the same philosophies, vision, values and commitment to high service standards. The partial acquisition by Pattison will provide significant new resources and skill sets to both groups that will maintain and strengthen their current offerings and allow them to further expand these offerings as well.
Rod Schween, Jim Pattison Broadcast Group's President commented, "We're very excited to have this opportunity to grow in the digital market and complement our offerings to our current and future clients. We look forward to working with, and learning from, our new valued team members and local management."
Schween went on to say, "We're confident that this new partnership will benefit the Western Canadian advertising industry as a whole and will allow Pattison to continue growing our multi-platform solutions. Our history has been built on acquisitions and this purchase is an important next step in our digital strategy and overall company strategic plan."
This transaction grows Pattison's advertising footprint adding significant capabilities in digital marketing, design, and technology development.
About Jim Pattison Broadcast Group
The Jim Pattison Broadcast Group, with its head office in Kamloops, B.C. is the country's largest private, western-based broadcast group, currently operating 44 FM, 3 AM radio stations, three conventional television stations and 17 online news portals in 28 different markets, in British Columbia, Alberta, Saskatchewan and Manitoba. The Jim Pattison Broadcast Group is a proud division of the Jim Pattison Group, a diversified group of operating businesses, based in Vancouver, which has grown to become the second-largest privately-held company in Canada. Please visit jimpattison.com and jpbg.com for more information.
About Lift Interactive Inc.
Founded in 2002 by Micah and Kristi Slavens and located in Edmonton, Alberta, Lift Interactive is an award-winning, full-service digital agency focused on digital strategy, user experience design, and technology development. The firm is proud to serve notable clients throughout Canada and the United States, delivering innovative online marketing strategies and digital solutions.
‍