Edmonton Made Launch
Insights
September 20, 2016
The Edmonton Made pilot program is run by the City of Edmonton and Make Something Edmonton with a goal to help consumers identify and support small businesses in their area.
Yesterday (September 19, 2016), Edmonton City Councillor, Michael Oshry, cut the ribbon for the inaugural launch of Edmonton Made Day. The day celebrates the entrepreneurial efforts of local businesses and aims to provide a central resource for local business supports.
The Edmonton Made pilot program, run by the City of Edmonton and our friends at Make Something Edmonton, is an opportunity for businesses and organizations to celebrate their Edmontonian roots and connect with other local entrepreneurs. For consumers, the Edmonton Made network is a way to identify and support the small businesses that are diversifying and growing our economy.
Proud to be Edmonton Made
Lift has a proud history in Edmonton. We were founded here in 2002 and have experienced strong growth, success, and of course a few challenges along the way. Our studio in Old Strathcona is now buzzing with 24 full time staff that make up our four core disciplines of digital strategy and optimization, web design and UX, brand and communications, and web and mobile app development.
We're not only excited to have been involved in the marketing and development of Edmonton Made, but to be honoured as a featured story for its launch. To read our full story, head to edmontonmade.com.
Author(s)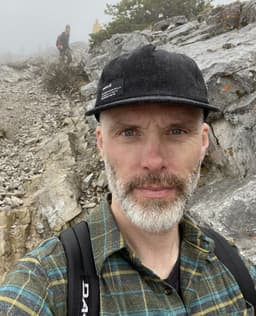 Micah Slavens
Micah has been working on the web since 1999. In 2002, he co-founded Lift Interactive. Since then, he's lead hundreds of successful projects for non-profits, technology start-ups, destinations, and attractions.