Building a strong brand foundation is essential for connecting with an audience. Time, skill, story, status and money all hold value and can be bought or sold.
BRAND VALUE: BUILDING A STRONG FOUNDATION TO CONNECT WITH YOUR AUDIENCE.
Managing a brand is hard work. We are not talking about the day to day operations, we are talking about that thing you have to do to connect your product or service to those who need or want it. Email Campaigns, Facebook Ads, Conferences, Shows, Websites & Apps … They are all legitimate efforts, but you probably don't need the full arsenal. At the end of the day, you're trying to share your value with someone else. So let's start at the beginning.
Time, skill, story, status and money all hold value, and all can be bought, traded and sold. If you're running a business, you will have a tough time functioning without money. Though, to grow your business beyond a single transaction, you need to be clear (to yourself and to your audience) about a few main things: what it is you're offering, how it may benefit your customer and why someone should even care to pay attention in the first place.
There is a lot of generic fluff and formulas that are designed to define what 'value' is; resulting in a number that means squat - especially if you don't know where it came from and how to replicate it. 'Value' is an elusive creature that lives in the minds of your customers. It is constantly changing and tough to predict. By developing a foundational understanding of your business, you can gain confidence in your approach to your brand, navigate landscape in which you operate and empathize with the audience in which you are trying to develop a relationship with.
Start with you.
You're facilitating a need, want or desire for a particular audience. This much is understood. What is far more difficult to pin down is 'why you'? If you leave your product to sell itself, there are a few potential outcomes: either someone will speak for you; your audience will use their imagination to fill in the gaps; or your business will be missed altogether. All are risky, unpredictable and not good practice.
In order to influence the perception of your business, you first must define your most basic business truths. What is your product or service? Who is the customer buying it from? Where do you get it? How is it made? Who makes it? What purpose does it serve?  Establishing these truths enables a consistent approach to your basic messaging. Removing this variable helps you to better analyse and modify where your perceived value is.
Know your landscape.
The difficulty of communicating brand value is not new; however, businesses either in your space or outside of it have navigated these waters before. Understanding how you fit into the environment in which you operate will help you not only identify your competition, but by example, will help define who you are and who you are not.
Your competitive advantage will influence the research you need to undertake and how far you need to look. If your business is dependant on being the fastest operator or the cheapest option, your competition might be either geographically local or focused online. If you're interest lays in transforming your business and defining a space, casting your net beyond the immediate is critical.
Start by shifting your criteria from similar products or services to seeking aspirational businesses who align with your brand values. By identifying like-minded businesses and comparing them to your own, this opens up the door to innovation and encourages the cross pollination of ideas.
Meet your audience.
As a business, your audience plays a critical role in defining the relevance of your product or service offerings. They are your toughest critic and your biggest fan...and anywhere in between. You might already have a good idea as to what your customers like (or dislike) in your own portfolio, but, what makes them tick outside of that?
The act of identifying your customer segments, or personas, will not only aid you in clarifying what makes an ideal customer, it will provide you with a continuous filter to parse your brand messaging through. What are your customer's common communication channels? How do you speak with them? How frequently? About what? Truly empathizing with your customer's values on a personal level can aid forging an authentic relationship with your brand.
Measure & Iterate.
Even the smallest efforts, like a tweet, deserve to be subjected to the scientific approach we all learned in grade 8. Do your research, plan objectives, make assumptions, execute, measure and iterate based on results. These efforts are opportunities to learn from your audience and influence the way you manage your brand.
Your work is never done. Developing a firm understanding of your brand, where it lives and who your neighbors are is the first hurdle. Like with any relationship with people, managing a brand requires attention, mutual benefit and a stable, predictable approach.
Author(s)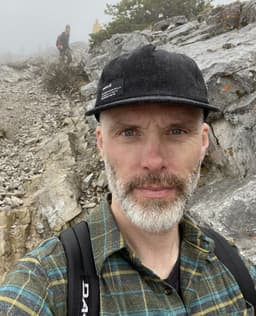 Micah Slavens
Micah has been working on the web since 1999. In 2002, he co-founded Lift Interactive. Since then, he's lead hundreds of successful projects for non-profits, technology start-ups, destinations, and attractions.