5 Place & Destination Brand Observations from Nashville
Insights
September 8, 2022
Nashville, also known as Music City, is an amazing place with a rich history and culture. Beyond its reputation for country music, there are many other aspects of the city that make it unique and charming.
I recently took a trip to Nashville a.k.a. Music City. It's an amazing place. I knew Nashville had a rich history, but I wasn't very familiar with the city's culture beyond its reputation as a country music Mecca. There is a lot more to Nashville than honky-tonk, and I think that is part of its charm. It catches you by surprise.
Because of its rich music culture, Nashville has attracted lots of music lovers and musicians. But people's hearts and careers change and so does the culture of a place - it begins to expand. Nashville is a great example of this. With its explosive music scene, over time many other scenes have begun budding as well. For example, the hospitality industry in Nashville is nationally recognized, and what started with hot chicken has transformed into an incredible food & drink scene.
A brand can make an important difference in destination and place, and impact the trajectory of that place as well. In this blog, we will go over 5 place brand observations from my trip to Nashville last spring.
‍1. A Strong Brand Provides A Focused Direction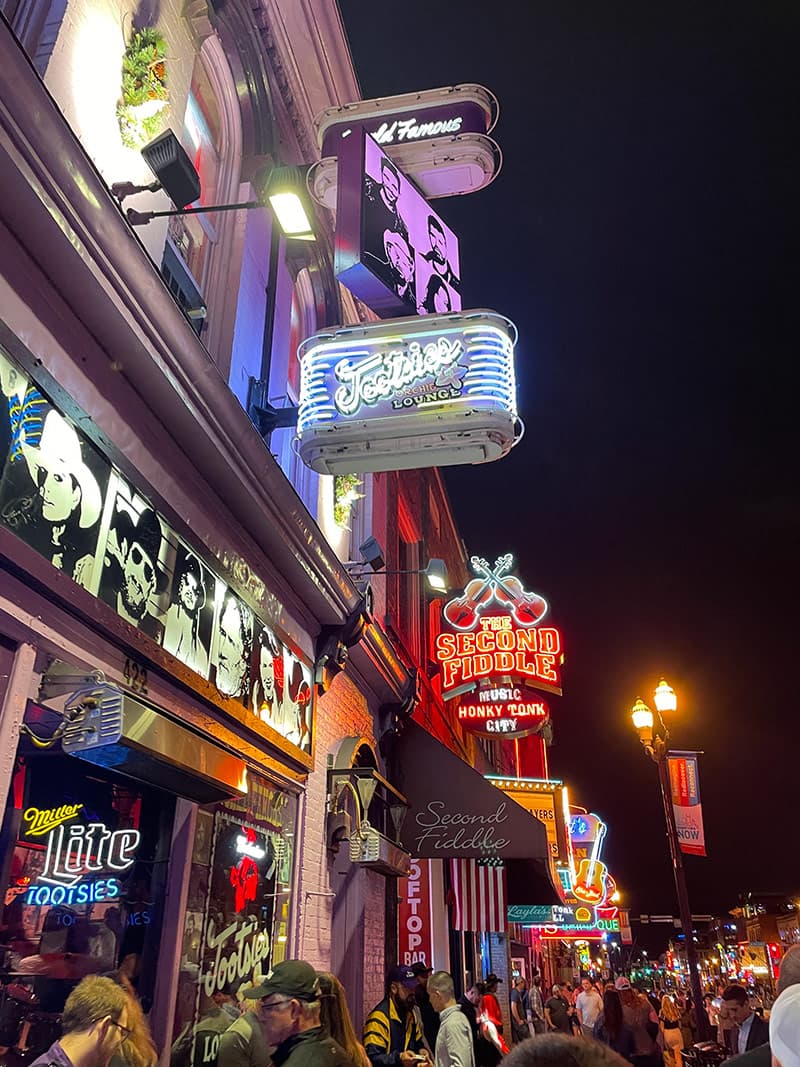 A weak brand can lead to confusion, conflict, watered-down messaging and more. Branding goes beyond the logo and design; branding builds a foundation through the values, purpose, and positioning of a company this helps provide a focused direction for all aspects of the business to follow - specifically marketing and design. Good design can go a long way, but a great brand will go the distance. With a strong brand communication with your audience is easier - and getting your message across more effectively means a more focused direction.
This can be seen clearly in the Nashville brand, the main focus of this brand is Music, whether it's events, or attractions. This strong emphasis on music, events and attractions all contributes to a focused direction and caters specifically to the Nashville people and visitors. When the direction is clear people can easily buy in to what they see. This might be the reason we saw dozens of bachelorette parties running around broadway during our visit.
‍
2. A Strong Brand Differentiates You From The Rest
A strong brand can differentiate you from the rest. It creates a unique identity that is made up of so many different elements - the people of your place, the geographic location, the culture of your place, and much more. When you combine all of these elements you have a unique identity, but when you add the power of a strong brand to that unique mix you create a world of distinct brand identity.
A strong brand brings together the physical attributes of a place with the vibe, history, and energy of its community. This marriage of brand elements is the unique formula for creating an Identity for your destination or place. All of these elements are unique to your destination/place and separate you from other places in the world. Every place or destination has a list of nice trendy places to eat, but a strong brand can be what differentiates you from being chosen as the next travel destination for consumers.
Nashville is a great example of this because it has truly differentiated itself from other destinations by coining itself as Music City. If you live and breath music, you know Nashville is the place to be. The Nashville brand puts a music emphasis on every part of their brand - the people, the culture, history, and geography.
‍
3. A Strong Brand Tells Your Story
An integral part of your organizations success has to do with telling your story. Storytelling can be one of a place or destination's most important tools. Why? Because, storytelling helps create an emotional connection between your brand, your destination, and your target market. This emotional connection is a powerful tool that will impact your target market, and when it works it opens opportunities for more marketing efforts such as re-marketing, word of mouth and testimonials. Because your brand is at the centre of your organization, a strong brand will naturally have an impact on your storytelling—the blogs you write, the marketing campaigns you execute, and the social media content you post.
As we mention in point 2 a strong brand differentiates you, and this contributes to how you tell your story. Just like Nashville has separated themselves from other destinations, they too are able to effectively tell their story because of their strong brand.
‍
4. A Strong Brand Builds A Sense Of Community & Pride
It's safe to say that many of us have experienced an arena full of screaming sports fans, many of those fans decked out in team colours and jerseys for their hometown heroes. Even though fans have to pay hundreds and sometimes thousands of dollars to attend sports games, there is no doubt that arenas will fill their seats game after game. This is a display of team pride.
This display of team pride is just a small part of patriotism, civic pride or civicism. This civic pride can be fuelled by many things within a destination or place and doesn't necessarily apply to cities alone. This pride can be felt at a provincial or state level as well. Just like sports teams are fuelled by positive shared identities, destinations and place brands are also fuelled by a positive shared identity.
The umbrella that encompasses the sub-cultures, sports teams, and geography of a place or destination is the brand. Having a strong brand reflects and speaks to the people who occupy your place. This is evident in Nashville, as many members of the city have a strong pride of where they are from and are proud to represent music city.
‍
5. A Strong Brand Can Increase Economic Growth
Nashville's brand is a great example of how a brand can increase economic growth in a destination or place. Nashville's brand taps into the creative nature of music and the universal language of music. It did this with food as well. The Nashville brand takes advantage of these 'universal languages' and clearly, it has worked well for them. As the music scene and city have grown so have supplementary economic sectors. People might move to the city for music, but still work full time jobs or start different careers and contribute to the economic sector over time. Not only does is impact economic growth in secondary sectors, but most importantly a strong brand impacts economic growth in the tourism sector.
Creating a strong brand around your city can have a certain pull on economic impact and it can also be a great way to bring in economic growth through an increase in new events, businesses and people.
Author(s)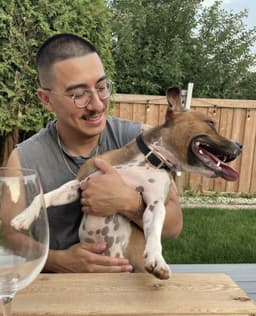 Kevin Herrera